Plants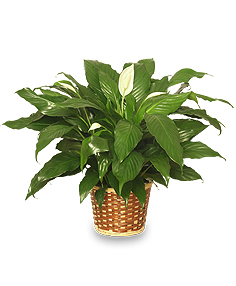 PEACE LILY PLANT
Spathiphyllum clevelandii
The Peace Lily is a popular choice in house plants, thriving in most home and office settings with very little plant care required! It is also one of the few flowering plants that blooms reliably indoors and is oftentimes seen displayed in decorative plant containers and plant stands.
European Dish Garden
Blooming Plant, Green Plant, with silk flowers in a basket
Shown at $85.00
Shown at $85.00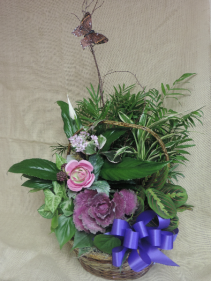 10" Dish Garden with Silk Flowers
Mixed plants with silk flowers and bow
Shown at $85.00
Shown at $85.00
Brighten up any room with a lush indoor house plant, or add color with a beautiful blooming flower. House plants add life to any room as well as purify the air. At CAROL-LYNN'S FLOWERS, we have the best selection of indoor plants in Greeley. We will help you choose the right plant for your needs, whether it's for yourself or a gift to a friend.